Contact us at:
Jacob Dryden Entertainment
1.778.868.6770 QuicknessMusic@Gmail.com
What we do:
Concerts

Music Festivals

Sporting Events

Awards Ceremonies

Corporate events: Christmas parties, Summer BBQs,

Weddings 

30th, 40th, 50th Birthday Parties.

Grand Openings, fundraising Galas

Mountaintop dance parties
Our Packages:  Let's find a great solution for your event!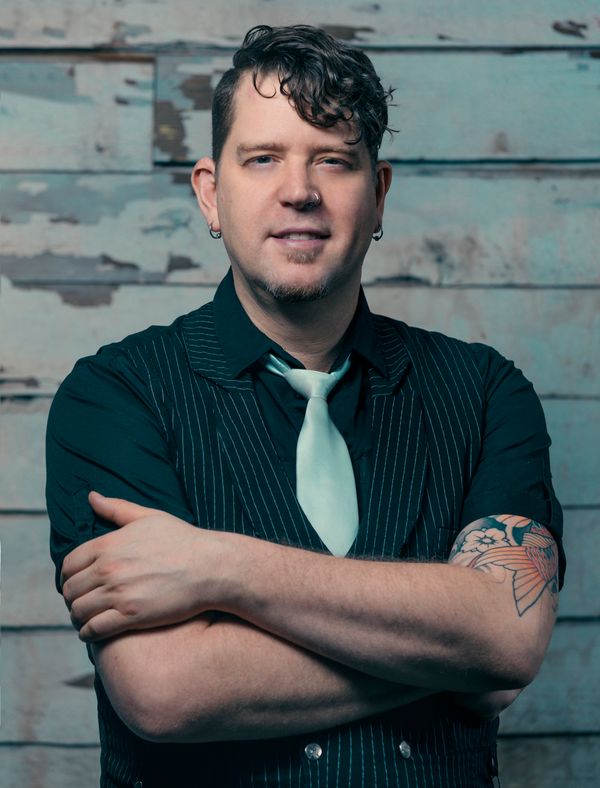 Jacob Dryden - (Acoustic & Voice) (DJ) 
$750 (3 hours) $100/hr after 3 hours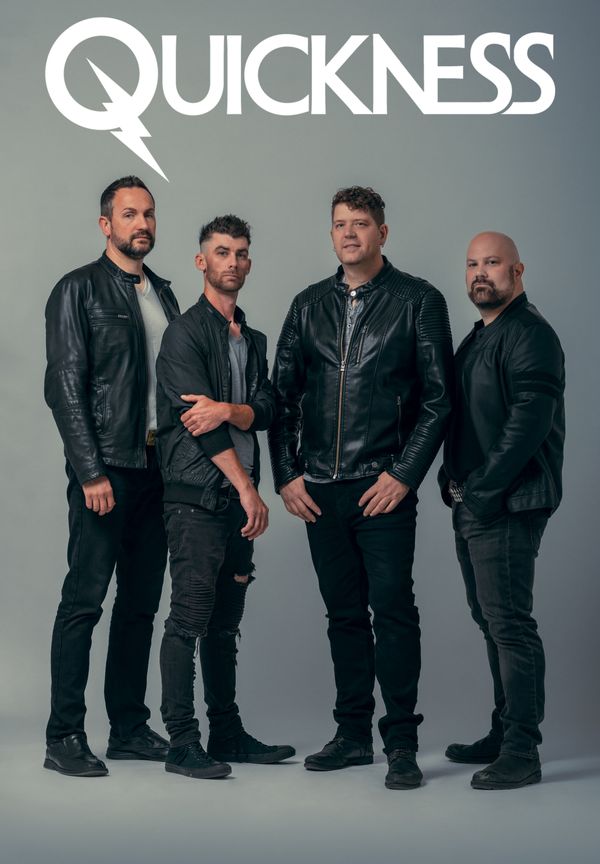 Quickness (Alternative, Pop, Rock)
$4000 - 4 piece Alternative rock band 
1 male lead vocal,

3 backing vocals

Drums, Bass, Gtrs, Keyboards.
What sets Quickness apart ?
Quickness has released 2 critically acclaimed albums.

Quickness has appeared in

 

full length feature films; live on television; and made-for-tv movies, and their music is in rotation on alternative rock radio.

Quickness has 250,000 plays of their music videos on youtube.

Quickness offers full production packages with state of the art Sound, Lights & video and a highly skilled crew for a unique concert experience.
Quickness has a 2nd music entity called Ghettoblaster (See Below) which operates as a dance cover band with a music playlist of 500 cover songs. 
genres: Alternative Rock, 90s, Funk, Soul, HipHop, Country
What can you expect?
A smooth process with great musicians.

A good hang with great people, no egos

lots of crowd interaction, dancing & singing

Great music & lots of memories
Quickness Frequently asked Questions:
Can you play our song?
Quickness is an original band, like the Foo Fighters or Led Zeppelin, we play our own music, but we do cover songs as well. 
What will the band look like when they show up?
We're rock stars: black leather shoes or boots, dark pants, Jacket.

 

 

Is it a formal event?

Quickness present ourselves as business casual, or formal with tuxedo jackets at awards ceremonies or private events.
Do I need to bring speakers or hire a roadie?
We have a tech rider and a hospitality rider that details our requirements.

Is your event a destination event? Yes we may need to hire a backline company and a sound company if your event is in a remote location, or acquire cartage from Vancouver to your location.

We have a crew of technicians to handle Sound & lights 
so you can focus on your guests and VIP's.
Can you work with the crew we already hired?
Is there a sound & lighting provider for your event? Yes we are happy to work with the team that is in place. Also our members are seasoned professionals and very likely know the crew.
Ghettoblaster - (Funk, Soul, Dance, Pop, Rock, EDM, Hiphop) 
$4000 - 4 piece Cover band
2 male lead vocals, 

2 backing vocals 

Drums, Bass, Guitars, Keyboards.
$5000 - 5 Piece Cover Band w Female vocalist
1 Female lead vocal

2 male lead vocals,

2 Backing vocals 

Drums, Bass, Guitars, Keyboards.

 
Do you have music between sets and during dinner?  
Yes!

We can supply a curated playlist during dinner and between sets,
or play your spotify playlist.
*We also do combination Cocktail hour, reception, after party packages for events when you'd like an acoustic pop trio early at one location, a band from 9-1 at the adult only after-party.
Jacob Dryden | Manager / Band Leader   
1-778-868-6770 (cell)    
Quicknessband@gmail.com
About our band leader Jacob Dryden  
Jacob has been in the music business since 1999 and has been involved in thousands of events with audiences ranging from 10 to 100,000. 
Jacob has worked with: 
The Dalai Lama, The Vancouver Canucks, LuluLemon, Canadian Breast Cancer Society, Vancouver Pride Society, Canadian Cancer Society, The BC Lions, Ronald Macdonald House, Autism Society of BC, Sophie's Place, Snoop Dogg, Kool Keith, DJ Premier, K-os, Kardinal Offishal, The Beatnuts, Maestro fresh Wes, Bryce vine, Marianas Trench, Carly Rae Jepsen, Dear Rouge, Chromeo, Kim Mitchell, Big Country (UK), Big Wreck, Mother Mother, Econoline Crush, Chilliwack, The Skatellites, MuteMath, The Dears, Moneen, Big Sugar, Thursday, The Breeders, The National, Band Of Horses, Silversun Pickups, Minus the Bear, Todd Kerns, Faber drive, Bif Naked, and thousands more…
 Ghettoblaster Song list: 
Honey I'm Good - Andy Grammer   
1979 - Smashing Pumpkins   
Shut up and Dance - Walk The Moon 
Jealous - Chromeo   
Cake by the Ocean - DNCE   
Ho Hey - The Lumineers   
I got a feeling' - Black Eyed Peas
Valerie - Amy Winehouse   
Happy - Pharrell   
Crazy - Gnarls Barkley  
500 Miles - The Proclaimers   
Rude - Magic!   
Walking on a dream - Empire of the Sun   
Feel Good Inc. - Gorillaz  
Marry You - Bruno Mars
Miss You - Rolling Stones     
Sweet child 'o' Mine - Guns n Roses
Stolen Dance - Milky Chance  
Pony - Ginuwine   
Feel so close - Calvin Harris   
People Everyday - Arrested Development   
Get Lucky - Daft Punk / Pharrell   
Alright - Jamiroquai   
This is How we do it - Montell Jordan  
Kiss - Prince   
Cream - Prince   
Gin n Juice - Snoop Dogg   
Crazy - Gnarls Barkley
Faith - George Michael    
Happy - Pharrell   
Forget You / Fuck You - Ceelo Green   
Chicken Grease - D'Angelo   
Boys of Summer - Don Henley / Ataris   
Animal - Def Leppard   
Listen to the music - Doobie Brothers  
Animal - Neon Trees   
Don't Stop Believing - Journey   
Paper Planes - M.I.A.   
Santeria - Sublime   
American Boy - Estelle    
Are you Gonna Be my Girl - Jet   
Saw Her Standing there - Beatles   
Beverly Hills - Weezer  
Why Georgia - John Mayer   
Obla di obla da - Beatles 
Little Thing called Love - Queen  
Fishing in the Dark - Nitty Gritty Dirt Band   
Hurts So Good - John Mellencamp  
Swingtown - Steve Miller  
Get Back - the Beatles  
Make it with Chu - QOTSA  
Float on - Modest Mouse  
Heroes - David Bowie  
Kids - MGMT  
Island in the sun - Weezer  
Jump Around - House of Pain  
Cosmic Girl - Jamiroquai  
Dancing w myself - Billy Idol  
Rebel Yell - Billy Idol  
Hey Ya! - Outkast  
Blister in the sun - Violent Femmes  
Insane in the membrane - Cypress Hill  
No Diggity - BlackStreet  
I Can't Feel my Face - The Weeknd  
Dynamite - Taio Cruz  
The Middle - Jimmy Eat World  
Gold on the ceiling - The Black Keys  
Take Me Out - Franz Ferdinand  
1901 - Phoenix  
Free Falling - Tom Petty  
Mr brightside - The Killers  
Feel Like Making Love - Bad Company  
Feel Like Making Love - D'Angelo  
Easy Like Sunday Morning - The Commodores  
Pour some sugar on me - Def Leppard  
Photograph - Def Leppard  
Fight for your right to Party - Beastie Boys  
Uptown Funk - Bruno Mars  
What I got - Sublime  
Sweet Home Alabama - Lynyrd Skynyrd  
Wanna Be Sedated - The Ramones  
Message in a Bottle - The Police  
I Want you to Want me - Cheap Trick  
Highway to Hell - ACDC  
Lonely Boy - Black Keys  
Electric Avenue - Eddie Grant  
Wonderwall - Oasis  
Boulevard of Broken Dreams - Green Day  
Walking on the Moon - The Police  
Man in the Box - Alice In Chains  
Nutshell - Alice In Chains  
All Apologies - Nirvana  
Lovers in a Dangerous time - Bruce Coburn / BNL  
Basketcase - Green Day  
All the Small things - Blink 182  
Purple Rain - Prince  
Hallelujah - Leonard Cohen /Buckley  
Yellow - Coldplay  
Venice is Sinking - Spirit of the West  
Home for a rest - Spirit of the West  
Fragile bird - City and Colour  
Riptide - Vance Joy  
Whiskey n the Jar - Metallica  
500 Miles / gonna be - The Proclaimers  
Just Like Heaven - The Cure  
Take a picture - Filter  
Pride (in the name of Love) U2  
What shall we do Drunken Sailor - Trad.  
Copperhead Road - Steve Earle  
Go your own way - Fleetwood Mac  
Galway Girl - Steve Earle  
Little Lion Man - Mumford and Sons  
Brown Eyed Girl - Van Morrison  
Dirty Old Town - The Pogues  
Wagon Wheel - Old Crow Medecine Show / Darius Rucker  
The Night Pat Murphy Died - Fiddler's Green  
Come together - The Beatles  
Sweet Child O Mine - Guns and Roses  
Champagne Supernova - Oasis  
Semi Charmed Life - Third Eye Blind  
Jumper - Third Eye Blind  
September - Earth Wind and Fire  
September - Collective Soul  
Learning to Fly - Tom Petty  
Cruise - Florida Georgia Line  
Cuts Like a Knife - Bryan Adams  
Overlong - Foo Fighters  
My Hero - Foo Fighters  
Take it Easy - Eagles  
Old Man - Neil Young  
Sex On Fire - Kings Of Leon  
Heart Of Gold - Neil young  
Landslide - Stevie Knicks / Fleetwood Mac  
Wish you Were Here - Pink Floyd  
Brick in the wall part 2 - Pink Floyd  
How Does it Feel - D'Angelo  
Jessie's Girl - Rick Springfield  
That Song - Big Wreck  
Black Hole Sun - SoundGarden  
The Cave - Mumford and Sons  
Don't Dream it's Over - Crowded House  
Never Tear us Apart - INXS  
New Sensation - INXS  
Tainted Love - Soft Cell  
Come on Eileen -  
Malibu - Hole  
Wicked Game - Chris Isaak  
Time Bomb - Rancid  
Sweater Weather - The NBHD  
Stir it up - Bob marley and the wailers  
Stay - Rihanna / Mike  
She Talks to Angels - The Black Crowes  
Safe and Sound - Capital Cities  
Run To You - Bryan Adams  
Rebellion Lies - Arcade Fire  
Plush - Stone Temple Pilots  
Interstate Love Song - Stone Temple Pilots  
Night Nurse - Gregory Isaacs  
Love Somebody - Keith Urban  
Lets Go Crazy - Prince  
In Between Days - The Cure  
I'm Yours - Jason Mraz  
I wanna Rock and Roll all Night - KISS  
Hungry Like the Wolf - Duran Duran  
Heartbreak hotel - Elvis  
Have you ever seen the rain - CCR  
Folsom Prison - Johnny Cash  
Can't Stop the feeling - Justin Timberlake  
My Love - Justin Timberlake  
Cry me a River - Justin Timberlake  
Hot and Cold - Katy Perry  
Teenage Dream - Katy Perry  
Bizarre Love Triangle -  
Bittersweet Symphony - The Verve  
Big Hard Sun - Eddie Vedder  
Anyway you want it - Journey  
Always on the Run / Mama Said - Lenny Kravitz  
All these things that I've Done - The Killers  
Africa - Toto  
Patience - Guns and Roses  
Time of our Lives - Pitbull  
Courage - Tragically Hip  
Sweet Caroline - Neil Diamond  
Ride - 21 Pilots  
Feel it Still - Portugal the Man  
Seven Nation Army - White Stripes  
Sweet Dreams (are made of this) Eurythmics  
Drive - Incubus  
Electric Feel - MGMT  
Time to Pretend - MGMT  
Baba O'Riley - The Who  
Pumped up Kicks - Foster the People  
Superstition - Stevie Wonder  
Signed Sealed Delivered - Stevie Wonder  
Friday I'm in Love - The Cure  
Island In the Sun - Weezer  
Bad - U2  
Summer of 69 - Bryan Adams  
Sweet Emotion - Aerosmith  
Fall to Pieces - Velvet Revolver  
Come as you are - Nirvana  
Be Faithful - Fatman Scoop  
Wanted Dead or Alive - Bon Jovi  
Living on a Prayer - Bon Jovi  
Stuck in the middle with you - Stealer's Wheel  
High and Dry - RadioHead  
I Want Candy - The Strangeloves  
Two Heads - Coleman Hell  
Fake Plastic Trees - RadioHead  
With or Without you - U2 
plus 200 more songs