About Us
QUICKNESS -
DAYDREAM is the latest single from Vancouver alternative rock band Quickness. The band's singer, Jacob Dryden says "The song is about the euphoria of flying in a lucid dream while experiencing the heartbreak of separation from a loved one" 
Daydream arrives just one year after the release of Quickness' 2nd full-length record Sticks and Stones x Broken Homes. This song and video is testament to the band's work ethic and ever-growing catalog of anthemic sing-along choruses and heartfelt confessions. Vancouver alternative rock Radio station 102.7 THE PEAK premiered the song on Sunday January 23 2022 coinciding with the release of the Music Video.
---- 
Sticks & Stones x Broken Homes - released on March 20 2020 - is an accessible mix of introspective tunes and flat-out rock anthems. The latter category includes the single "Miracle", a pulse-quickening blast of adrenaline built around fist-pumping guitar riffs and hammer-of-the-gods drumming. "Miracle" was mixed by Vancouver studio legend Dave "Rave" Ogilvie (Skinny Puppy, Nine Inch Nails, Marilyn Manson), and its crowd-pleasing sound is a taste of what keeps fans coming back to see Quickness live on stage.  
----- 
Dryden estimates that he plays 200 shows a year, and he's eager to get back on the road to promote Sticks & Stones and connect with the band's ever-growing legion of listeners. For him, that eagerness is rooted in the same spirit that informs his songwriting and drives everything else he does. As he sings on Courage: "You need courage, to chase your desire, you only get one life."  
John Lucas / The Georgia Straight 
-----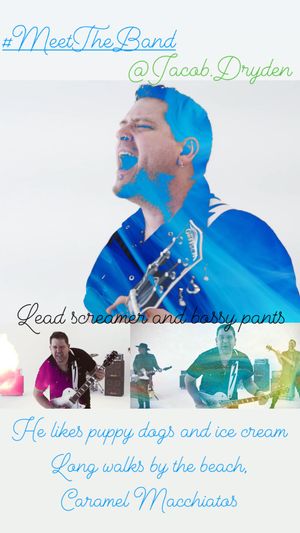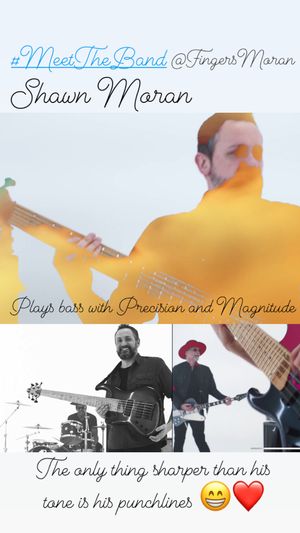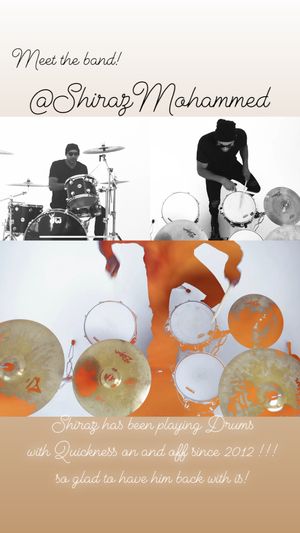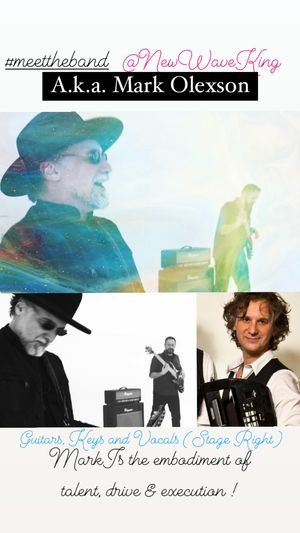 ----

Quickness is:  
Jacob Dryden: lead vocals, guitar,    
Mark Olexson: vocals, guitar, keyboards,    
Shawn Moran: bass, vocals,   
Shiraz Mohammed: drums, vocals, samples
-----
Quickness have appeared on live television for multiple performances for their first 2 albums as well as appearing in a made for TV movie about Beverly hills 90210 as well as in the 2021 Hallmark movie entitled "The eight gifts of Hannukah"
Singer Jacob Dryden states "TV and Movies are fun, it's usually a great atmosphere with tons of talented people. At the end of the day we were filming these scenes, the asst director and actors were calling out song requests as the band were playing them, it was a fun moment.
———-
East Van Calling is the podcast of activist, award-winning broadcaster and musician, Garth Mullins, covering social issues in Vancouver, Canada, such as gentrification, harm reduction and indigenous rights. Currently in its 19th episode, "This Town" is the intro music for the Podcast series. The podcast can be found on iTunes and soundcloud. 
"End of the Dial" is the one-hour documentary on the future of radio in a digital age that had radio producers and nerds talking around the globe. Aired on World Radio Day 2014, on the CBC National program "Ideas," the piece used has since been re-aired on National Public Radio and around the world on shortwave. "This Town" was used as the extro music.
Quickness :: Anthems for your Ghettoblaster is available on itunes, Amazon and many other online music outlets
Top ten BC made albums of 2011 in The Province Newspaper :
"Quickness, a new band with a punk attitude but accomplished playing, convincing emotion and a selection of  good, varied songs." Dec. 28 2011 tharrison@theprovince.com   
"Quickness is Cfox 99.3 Band of the Month for November 2011″ Todd Hancock Cfox FM 99.3 (C) Corus Entertainment 2011 (Published Nov 1st 2011)
"Quickness, with it's combination of multi-talented musicians delivers a soulful Incubus-like sound with the heart and drive of Stone Temple Pilots. Their seamless melodies never tire of twisting and turning." Oct 20 2011 – Danica Steward / Toronto Rock Music Examiner
"Album of the week – Quickness: Anthems For Your Ghettoblaster" The Province Newspaper, August 1 2011 Vancouver, BC, Canada
"Quickness is blessed with a talent for writing concise and cohesive songs, smartly contructed and simply stated… As well, Jacob Dryden's vocals are impassioned and his guitar-playing also suggests a Jimi Hendrix influence, which adds an extra dimension to the band. Quickness sounds more versatile and flexible than it's rather narrow description indicates." The Province Newspaper, July 30 2011 tharrison@theprovince.com
''Quickness delivers radio rock in all its post-hardcore glory. Soaring melodies and vigorous riffage round out their sound, while echoing hints of reggae and new-age anthem rock. Coupled with skin-tight, K-os certified drummer Ray Garraway, Quickness is unstoppable in its hard-hitting soundscapes. "It's easy to get into!" exclaims the man behind the kit. Well, that's an understatement if I ever heard one. Not only are these veterans astounding in their musical accessibility, but lead singer/guitarist Jacob Dryden's lyrics are simply overflowing with everyman-imagery. It's the kind of stuff relatable to anyone with a heart and a social conscience, and it makes for some downright feel-good rock-n-roll.'' Jan 20 2010 Ben Rowley